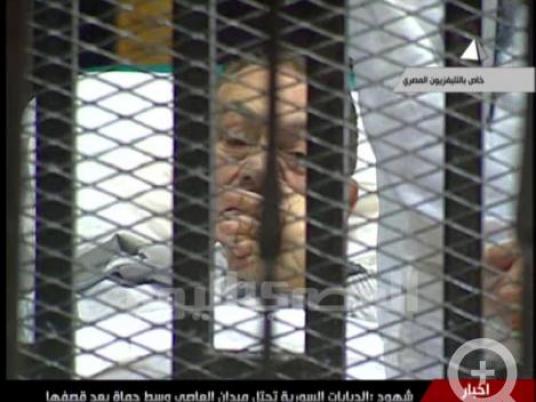 Former President Hosni Mubarak did not attend his trial session Tuesday due to inclement weather, head judge Ahmed Refaat told state-run television.
Tuesday marks the first time Mubarak has failed to attend a trial session since his trial with the Cairo Criminal Court began last August. Mubarak's lawyer, Farid al-Deeb, also did not attend and delegated a lawyer from his office to take his place.
Mubarak, who has been held in custody at the International Medical Center off of the Cairo-Ismailia Road, has been routinely transported between the hospital and the court by helicopter. Last week, the Interior Ministry said in a press statement that it plans to move Mubarak from the luxurious medical center to the Tora Prison hospital.
Mubarak, former Interior Minister Habib al-Adly, and six of Adly's former security aides face charges of involvement in killing anti-government protesters during the January 2011 uprising that forced Mubarak from office.
On Tuesday, the Cairo court will resume hearing the defense's case for former Central Security Forces Commander Ahmed Ramzy.