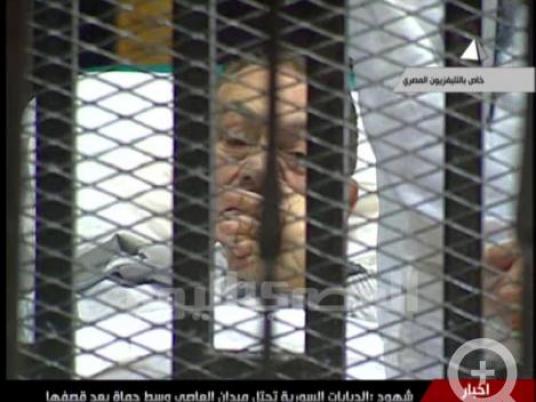 Al-Hayat satellite channel reported Wednesday night that former President Hosni Mubarak had returned to the Tora Prison Hospital following two hours at the Maadi Military Hospital where he was undergoing tests.
Mubarak's lawyer's requested the transfer so the former leader could undergo scans of his brain, knees and pelvis after he fell in the bathroom Saturday. He reportedly sustained a head injury as well as abrasions and bruises.
Mubarak is serving a 25-year sentence in prison for failing to prevent the deaths of protesters during the 2011 revolution that forced him from power. Other former members of his administration are also serving sentences in Tora Prison complex.