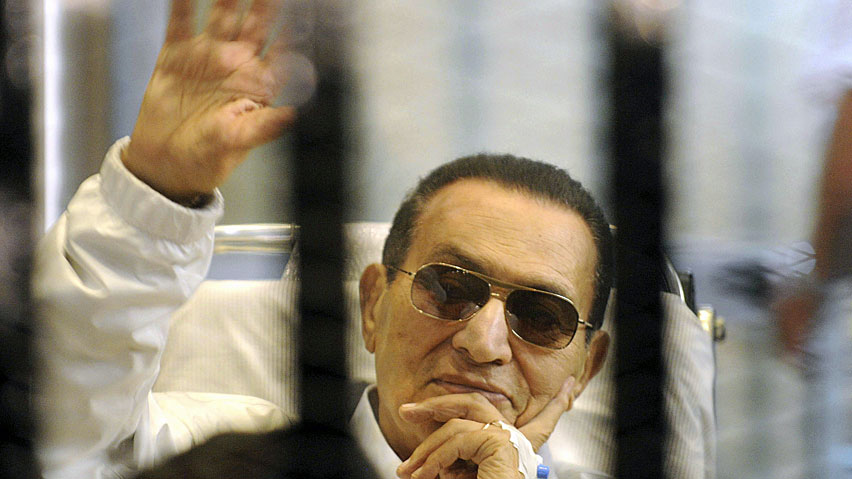 Cairo Criminal Court adjourned on Sunday the retrial of deposed President Hosni Mubarak, his sons Alaa and Gamal, former Interior Minister Habib al-Adly and six former top security deputies over inciting the murder of protesters during the 2011 revolution and for alleged financial corruption. The next court session is set for Monday.
The former president suffered was ill for the second day in a row Sunday during the course of thes retrial.
Judge Mahmoud Kamel al-Radhidy allowed Mubarak out of the dock to receive treatment.
Mubarak's lawyer Farid al-Deeb asked about Mubarak's condition and the judge told him his blood pressure was down would return to the after a quarter of an hour when the medical team is done with aid.
The court will listen to Mubarak's lawyer in sessions on 3, 4 and 5 August.
The prosecution's argument will be heard on 6 August. Testimonies of the defendants will heard of 7 August.
Over 800 protesters were killed in a revolution that toppled Mubarak in 2011.
Edited translation from Al-Masry Al-Youm