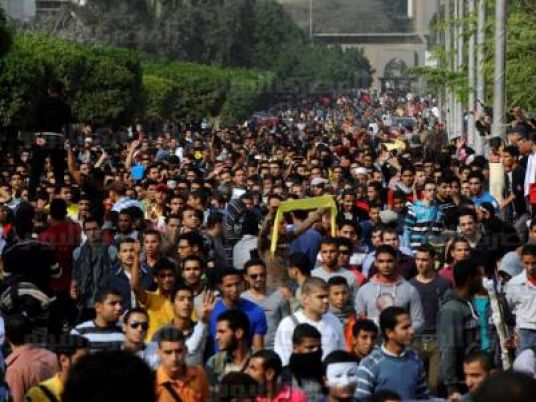 The student movements affiliated to the Muslim Brotherhood said it will start news series of protests by beginning of the second semester in universities on 22 February.
The movements vowed to security troops and universities' administration that it will escalate actions over the coming few days while celebrating the International Student Day on 21 February
Students Against Coup movement of Azhar University said, "It intends retaliation against security services," in a statement on Monday, adding, "We warn security and university administration: Protect yourself, heighten the fences of the university dormitories as you like, postpone the scholar year and restore security [on campus]."
Hossam Gamal, coordinator of the movement, said protests will be resumed during few days, adding that all student movements in universities convened to agree on the protests that will demand release of detained students.
"Next Saturday will mark the first revolution of the universities and schools nationwide," Gamal added.
Edited translation from Al-Masry Al-Youm