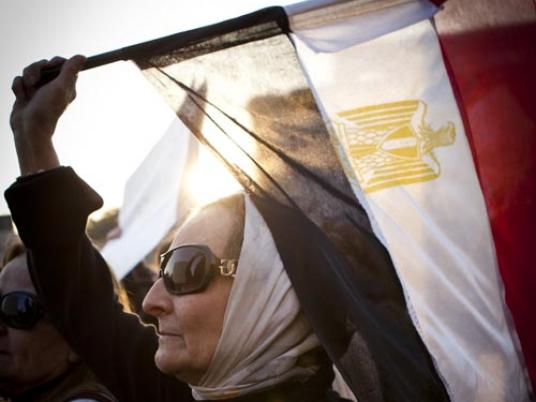 The National Council for Women (NCW) rejected the draft law on parliamentary elections discussed by the Shura Council on Wednesday.
The draft states that each candidacy list must include at least one woman, whose name should appear in the top half of the list for constituencies represented by more than four seats.
In a statement released on Thursday, the NCW said the draft is "cosmetic" and does not reflect a genuine desire to allow women to participate in Parliament.
The Shura Council has in principle approved the draft, which was submitted by the Cabinet for discussion with other political parties and forces, particularly the National Salvation Front. The law would be enacted once approved by the Supreme Constitutional Court.
Applications for candidacies in the election would open on 25 February, but the dates for voting have not been announced.
The NCW said the draft does not allow proper representation of women in Parliament, nor does it represent the capabilities, potential and ambitions of women after the 25 January revolution.
The draft tarnishes the nation's image in the international community, as women's rights are an integral part of human rights and democracy, the statement continued.
Edited translation from MENA