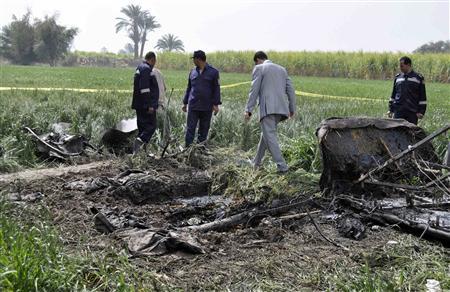 A hot air balloon crash that killed 19 people in Luxor Tuesday was not likely the result of a criminal act, initial investigations suggest.
The balloon caught on fire in mid-air after a gas explosion, killing most of the foreign tourists on board, as well as one Egyptian. Reuters reported that the pilot survived after jumping out of the basket.
A team of experts from the Ministry of Civil Aviation explored the crash site near the Nile to identify the cause of the gas explosion.
Luxor Attorney General Mohamed Fahmy has also formed four prosecution teams to examine the crash site, hear witness accounts, identify bodies and check the operating license of Sky Cruise, the company that owned the balloon.
Prosecutors have ordered the bodies transferred to the morgue at Luxor International Hospital for DNA analysis.
Edited translation from MENA