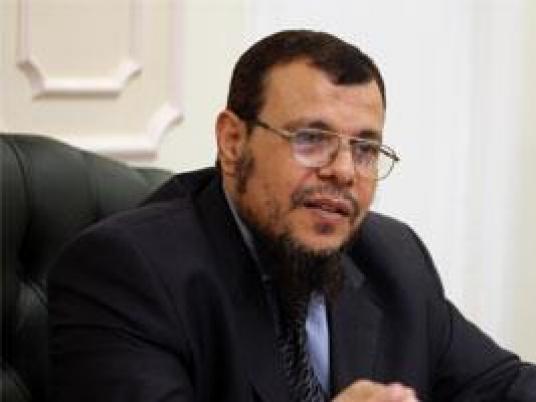 The Nour Party said on Monday it would put an end to its criticism of President Mohamed Morsy over the dismissal of his advisor Khaled Alam Eddin, out of appreciation for Morsy and in preparation for the upcoming parliamentary elections.
In a statement posted on Facebook, the party said that after the removal of Alameddin, "Statements and remarks by presidency were conflicted. Most included specific accusations against Alam Eddin."
The statement pointed to Morsy's interview with TV host Amr Elleithy on Sunday, during which the president said that he dismissed Alam Eddin from his post for personal reasons, and without leveling any accusations.
"With our wish to be devoted to the national dialogue, and with appreciation for the position of the president, we decided to put an end to this issue. Although we cannot force Alameddin on anything related to his personal rights, we call on him to end the issue." The party also warned against leveling any accusations against the advisor, which they threatened could be handled immediately through legal means.
Mahmoud Abdel Hamid, of the Jama'a al-Islamiya movement in Alexandria, said on Sunday that accusations against Alam Eddin amount to accusations against 10 million Salafis across the nation. He claimed that the advisor was sacked because he was developing new projects and investments, which the regime didn't want. He accused the Morsy administration of spreading lies about the matter.
Edited translation from Al-Masry Al-Youm