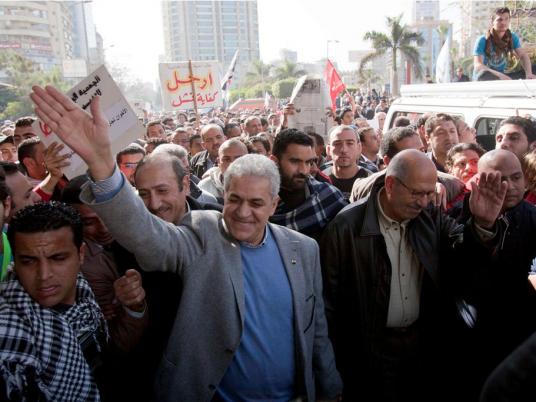 National Salvation Front has said they will boycott the upcoming elections for the House of Representatives if President Mohamed Morsy does not meet their demands and form a "national salvation" government.
In a statement, NSF Secretary General Ahmed al-Boraie said that Egyptians should rally against the new Constitution and "resume the peaceful revolution."
The group is also calling for an unbiased committee to amend disputed articles in the constitution, the dismissal of Prosecutor General Talaat Abdallah and unspecified legal action against the Muslim Brotherhood.
Additionally, the front held Morsy responsible for deaths during the violence that has taken place in Ismailia, Port Said and Suez over the past two days, as a result of protests commemorating the 25 January revolution and protests against the death sentence for 21 defendants in the Port Said trial.