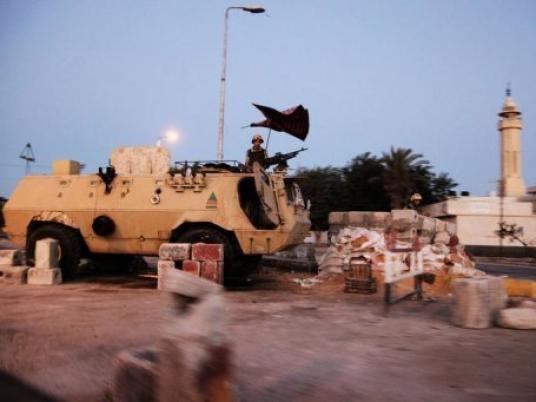 Mohamed Esmat Seif al-Dawla, an advisor to President Mohamed Morsy, said on Thursday that the Camp David Accords with Israel should be amended to give Egypt full control over Sinai.
Real development in Sinai can only be achieved with protection from the Armed Forces, Dawla told the Shura Council's Arab affairs committee.
"The peace treaty doesn't allow for the protection [of Sinai], because it disarms two thirds [of the peninsula]," he added.
The 1979 peace treaty between former Egyptian President Anwar Sadat and former Israeli Prime Minister Manachem Begin bans Egypt from sending armed troops into the peninsula, allowing only Egyptian police with light weapons to guard the borders with Israel.
"The Israeli media threatened to storm Sinai to mount pressure on Egypt. This requires Egypt to move to amend the treaty to take full control of the land of Sinai," Dawla said.
Dawla, a member of Kefaya movement and one the opponents of ousted President Hosni Mubarak, is an engineer and a researcher of national issues. He is also the son of a rights activist and opponent of Sadat.