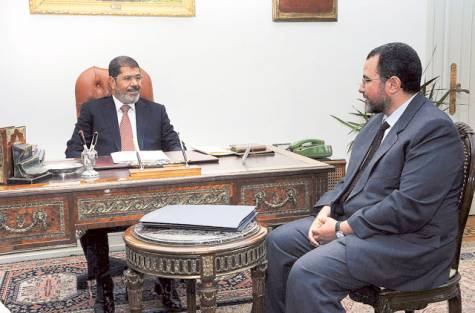 Prime Minister Hesham Qandil said Sunday that his government is technocratic, and that any looming Cabinet reshuffles that take place will happen in this context.
Qandil noted in remarks at a press conference that there is coordination between himself and President Mohamed Morsy on the planned reshuffles.
He described his government as "clean-handed" and said that he and the government ministers receive less than the maximum wage.
The Prime Minister said that his government has resrticted the value of gifts received by any official to not exceed US$100.
Gifts exceeding this amount are given to the Finance Ministry to be sold in a public auction. Qandil said that a large number of gifts were recently handed over to the Finance Ministry.
Qandil described his government as the government of the people and thanked all the ministers working under him.
"President Mohamed Morsy asked me to deliver his gratitude and appreciation for them," he said.