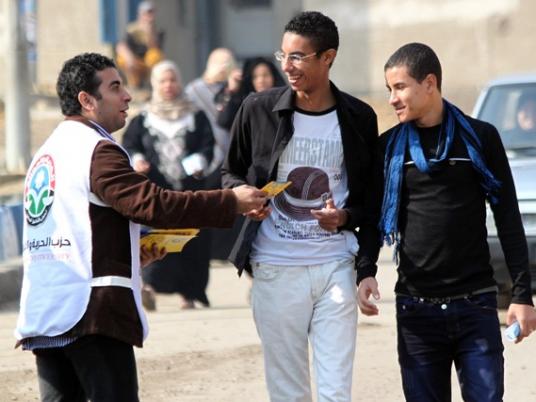 The Popular Current has accused the Freedom and Justice Party of using "thuggery and terrorism," in the wake of attacks against its members in the run-up to the referendum.
The current, said that FJP members assaulted its youth members Tuesday, saying that its members were attacked in Ezba, west of Minya, while they were handing out flyers about the referendum.
In a statement, the current said that "revolutionary forces halted [protests] a few days ago in Minya and started citizens' awareness campaigns on the constitution and the need to reject it. Sadly, they were surprised that the reaction of the Freedom and Justice Party in Minya Governorate is the use of thuggery and terrorism against their opponents."
In addition, the current claims that FJP members attacked revolutionary forces with knives in Minya's Palace Square while the latter were distributing flyers on the same day.