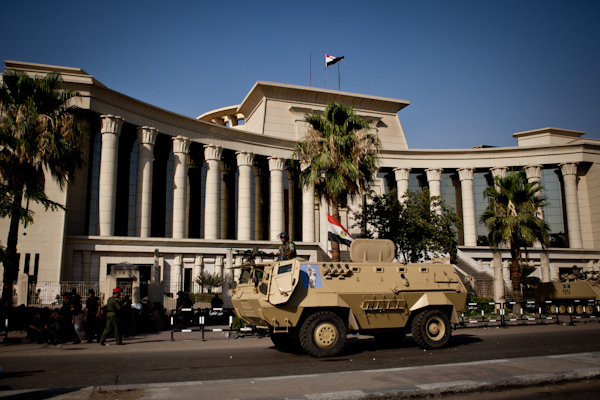 The president's office issued a statement on Tuesday clarifying an official's remarks suggesting that President Mohamed Morsy had received evidence that the Supreme Constitutional Court (SCC) intends to dissolve the Constituent Assembly.
Essam al-Haddad, the assistant to the president for external relations, had made the statements to foreign media outlets on Friday.
Haddad was not claiming that the judges themselves wanted to dissolve the assembly, but rather other circles of influence did, the president's office claimed in Tuesday's statement. It stressed Haddad's respect for all state institutions, including the judiciary, adding that the Morsy administration respects the independence of the judiciary and believes in the separation of powers.
The SCC had criticized Haddad's statements to the media, saying he "slandered" the court.
On Friday Heddad had also claimed that the Islamist-dominated People's Assembly was dissolved under suspicious circumstances by the court.
Relations between Morsy's office and the judiciary have been strained since the dissolution of Parliament in June. Islamist supporters of the president besieged the SCC earlier this month fearing that it would rule to dissolve the Constituent Assembly, which is also dominated by Islamists.
Edited translation from Al-Masry Al-Youm