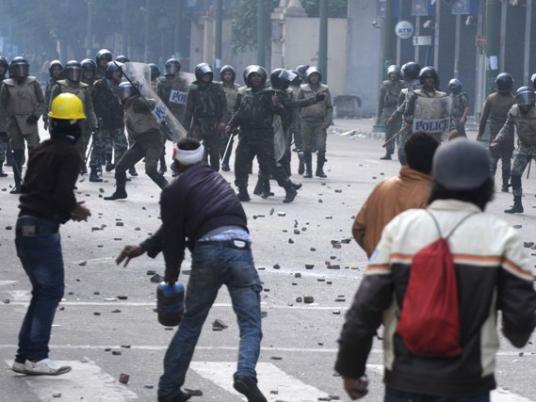 Prosecutor General Talaat Abdallah has devised a plan of action to investigate the killing of protesters since the start of the 25 January revolution, the public prosecution spokesperson said Tuesday.
Spokesperson Hassan Yassin said Abdallah put forth the plan in a meeting with his aides, and that investigations will begin as of 9 January and reported on a weekly basis, so as to quickly resolve any problems the plan might encounter.
Earlier today, Abdallah met with members of the fact-finding committee on the violent clashes that have taken place since the 25 January revolution and ordered an immediate investigation into the issue. After receiving the committee's full report on Tuesday, Abdallah discussed the most important points of the report with the meeting attendees.
The main findings of the report and steps that will be taken by the prosecutor general are expected to be announced publicly.
The committee was formed by President Mohamed Morsy to investigate the killing of demonstrators since the start of the 25 January revolt. The committee's report, drafted over six months, covers the killing of protesters from 25 January 2011 to 30 June 2012.
Ahmed Ragheb, a member of the committee, said earlier this month that its report includes new evidence that would allow for retrials of those acquitted of killing protesters, should the political will to do so exist.
The findings reportedly implicate the Interior Ministry and the Armed Forces in firing live ammunition and bird shots on protesters.
The committee also recommended investigating the existence of the Muslim Brotherhood's rumored "Group 95," and whether it has been involved in acts of violence against protesters since the outbreak of the revolution.
Edited translation from Al-Masry Al-Youm