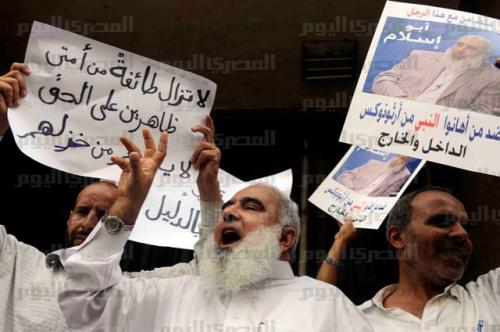 The prosecutor general is summoning hardline Salafi preacher Ahmed Mohamed Abdallah, known as Abu Islam, who is charged with contempt of religion.
Naguib Gabriel, head of the Egyptian Federation for Human Rights, and activists had filed a complaint against Abu Islam, accusing him of calling Coptic women prostitutes.
The complaint also said the country's Copts are bitter over the absence of justice regarding contempt of Christianity, as Abu Islam appeared in scenes humiliating Christ and the Virgin Mary.
It requested that the preacher be brought to a speedy trial so that Copts feel they are equal citizens, and that all religions are safeguarded.
Abu Islam is already on trial for tearing up a Bible during a protest outside the US Embassy in Cairo. He had been demonstrating against a short, amateur film made in the US that was widely seen as an insult to Prophet Mohamed.
Egyptian law forbids contempt of religion, and anyone convicted of such an act can face three years in prison. Several Copts in recent years have been brought to court on charges of contempt of religion.
Edited translation from Al-Masry Al-Youm