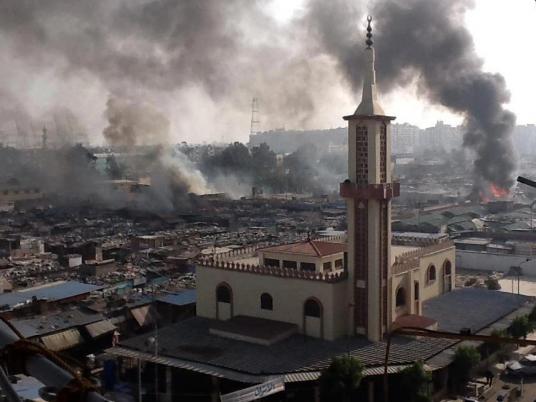 Protesters have set a Port Said police department ablaze after a police vehicle allegedly ran over five people during a demonstration calling for civil disobedience.
A group of residents said that the vehicle ran over five people on Mohamed Ali Street as dozens of ultras supporting Al-Masry and other local residents were marching to demand that gas companies close their offices in solidarity with protesters.
Eyewitnesses said the group was intercepted by a speeding police vehicle near the intersection of Mohamed Ali and Thalatheeny Streets, where it ran over five protesters while a police officer fired shots in the air. The driver then lost control of the vehicle, hitting a street lamp and another vehicle.
Military police arrived at the scene to direct traffic, while one of the ultras handed them a metal panel with the vehicle's number. Military police also helped transport the injured to Port Said Public Hospital.
Edited translation from Al-Masry Al-Youm