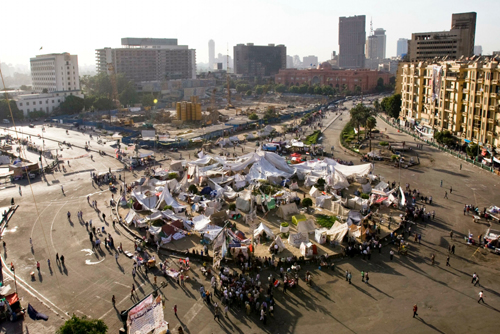 The Public Prosecution has ordered an immediate investigation into the rape of a woman in Tahrir Square during demonstrations on Friday.
Prosecutor General Talaat Abdallah said a group of five youths, taking advantage of the darkness and the crowds in the square, took turns raping the 19-year-old woman and then left her unconscious and fled.
The woman is reportedly in critical condition at Qasr al-Aini hospital as a result of internal injuries.
Witnesses have increasingly reported cases of sexual assault in Tahrir Square during demonstrations over the past few days, and activists have stepped up patrols in a bid to stem the violence.