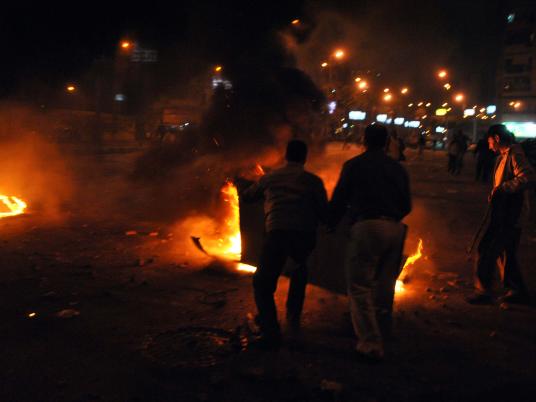 The Union of Revolutionary Youth announced Thursday that it would file a complaint against Muslim Brotherhood members, especially members of the group's Guidance Bureau, for instigating the clashes outside the presidential palace, state-run Al-Ahram newspaper reported.
The state mouthpiece quoted union spokesperson Haitham al-Khatib as saying that the complaint would also fault President Mohamed Morsy for the violence, which led to at least five deaths and hundreds of injuries Wednesday night, because he issued the "unconstitutional, brutal constitutional declaration" on 22 November and called for a referendum on the draft constitution, despite warnings and condemnations from his advisers.
"God curses in His Holy Book those who ignite the fire of sedition," Khatib said in a statement, referring to the "members of the Guidance Bureau who made the decision to use violence against the Egyptian people."
Hamada al-Kashef, a member of the union's executive office, said, "The regime's legitimacy has disintegrated because of the death of martyrs and shedding of Egyptian blood at the hands of the Muslim Brotherhood."
Kashef said the only legitimacy is that of the people.
The union said in the statement that the resignations of some of the president's advisers and the ignorance of his vice president to his decisions are indicators that the people are facing a dictatorship. The union was referring to Vice President Mahmoud Mekky's comments to the media that he was abroad when Morsy made the constitutional declaration and was not made aware of the decision.
The union statement claimed the president's actions are dictated by the Brotherhood and have nothing to do with the institution of the presidency.
The activist organization said it would join protests on Thursday and Friday demanding "the overthrow of the repressive regime that is ruling the country now, the overthrow of the 'unconstitutional' declaration, and the overthrow of the referendum on the constitution."