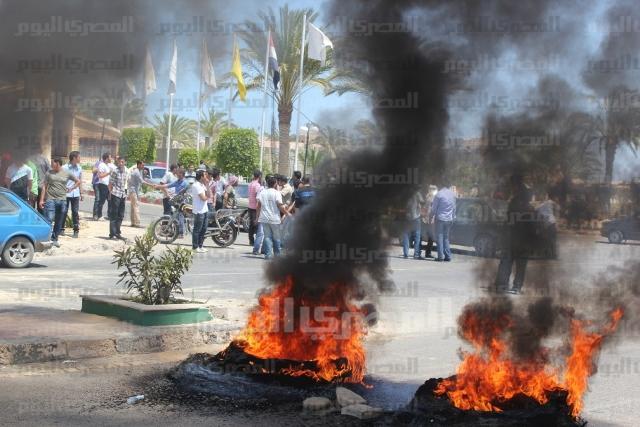 Hundreds of truck drivers across the country continued their strike for the second day and blocked roads across the country Tuesday in protest against tax increases.
In Sharqiya, the protesters blocked the roads leading to Kafr Saqr, where the largest numbers of trucks are kept. Abu Kabir road leading to Mansoura was also blocked by drivers for several hours.
In Gharbiya, drivers blocked the Tanta-Alexandria road and attacked trucks that did not participate in the strike. Security forces fired tear gas at the drivers, who responded by throwing rocks at the police. Ten drivers were arrested and referred to the Tanta prosecution.
A number of Hermes Village residents in Giza blockaded the Mansheyet al-Qanater Police Department and blocked the roads leading to it after police arrested a local resident on charges of weapons and drugs possession. Violent clashes took place between the police and the residents during which tear gas was used. The residents then exchanged fire with the police, leading to the injury of a police officer, three soldiers and four residents.
In Beni Suef, hundreds of Daweya Village residents blocked the road linking the western and eastern parts of Beni Suef Governorate for two hours to protest the killing of a young resident and the injury of another.
In New Valley Governorate, residents of Abu Monqar Village blocked the road leading to the Wahat al-Bahariya (Northern Oases) to protest the irregular electricity supply. The residents seized three tour buses that carried 50 tourists and prevented them from continuing their tour. The police failed to convince the residents to open the road.
Edited translation from Al-Masry Al-Youm