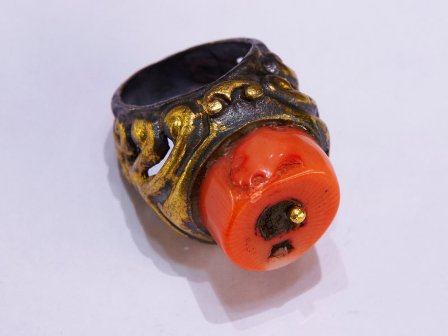 Sara Kouedi is the new face on the jewelry block — and she's one of the first recycled jewelry designers in Egypt.
The Faculty of Fine Arts graduate left architecture and started her design career a couple of years ago with the "Cobre Collection." Kouedi stands out with her simple design concept and her use of recycled materials.
"I use everything from copper to plastic to leather," Kouedi says. She aims to meet all tastes with an extravaganza of shapes, styles and materials.
In her "Recycle Collection," the young designer used soft drink cans to create earrings, necklaces and pendants.
"We are surrounded with all kinds of materials that would make beautiful pieces," Kouedi says. She says her art contributes to a healthier environment.
She says her Recycle Collection is widely admired but not a main selling point because the Egyptian market isn't ready for such a concept.
Kouedi experiments with various styles, such as beading, macrame and Persian. Her love for all types of materials is obvious, but as a designer matures, he or she tends to settle for a specific style — a phase the designer hasn't yet reached.
The advantage of buying a Sara Kouedi piece is the price. Everything by the young designer is fairly priced, even the Persian collection. The prices range from LE30 to LE450.
Like all young entrepreneurs, Kouedi depends on word-of-mouth and fashion events to advertise her designs.
"Less is more," says Kouedi, who wants people to know that simplicity is the key to a beautiful piece.
Speaking about the jewelry industry in Egypt, Kouedi says everything depends on knowing what crowd would buy the product and marketing accordingly, which might not always favor young designers.
"There are many talented designers in Egypt, but unfortunately most of them go with the flow and manufacture commercial, 'easy-to-sell' designs," the designer says.