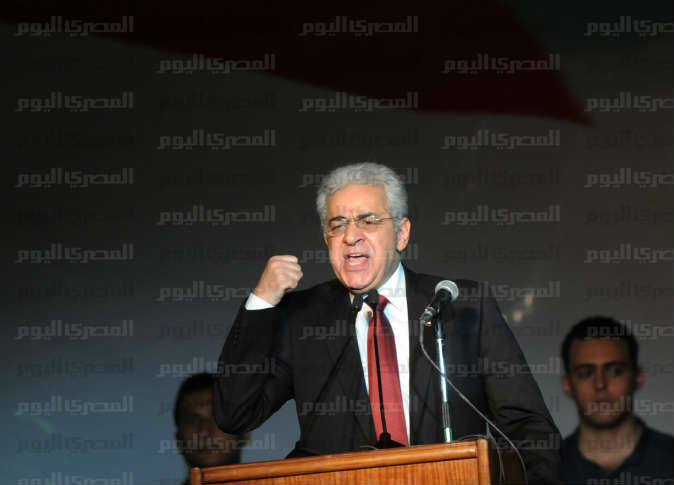 Ahmed Hanafy, member of the Hamdeen Sabbahi legal campaign committee, said on Sunday that Sabbahi is starting procedures to convert the Popular Trend into a political party within 10 days as a prelude to contesting the parliamentary elections.
He added that all members of the Popular Trend approved the move.
"The trend has become a strong contender in the political equation since it was launched in September 2012 in Abdeen Square," he said.
"We will collect the 5,000 endorsements needed, notify the Court of Cassation to publicize the party officially, announce its founding members and reveal its sources of funding," he said.
He explained that the party, which would be named "The Egyptian Popular Trend Party," will have the same goals that were announced in Abdeen Square two years ago and that it would rely mainly on the youth.
"The party will run in the next parliamentary elections in a coalition that includes the Popular Socialist Alliance, the Constitution Party, the Justice Party, the Egypt Freedom Party and the Al-Karama Party," he explained.
Edited translation from Al-Masry Al-Youm