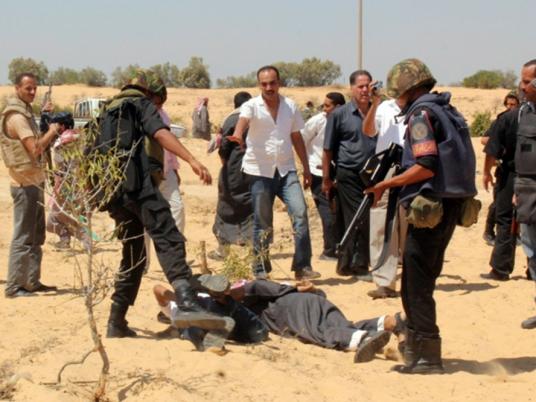 A Salafi leader in North Sinai has denied rumors that he provided information to the Egyptian government about youths in Sinai working as Israeli spies.
Montasser al-Zayyat, a lawyer for Jama'a al-Islamiya, had told an Egyptian talk show that Salafi leader Hamdeen Salman supplied the government with information that 30 Sinai youths were working for Israel's spy agency, the Mossad. But in an interview with Kuwait's Al-Rai newspaper on Friday, Salman denied the charges.
According to Al-Rai, Salman said he has never met Zayyat and that the lawyer's claim was baseless. Salman stressed that he has no access to the administration of President Mohamed Morsy, and that no Sinai residents are spies.
He said he would soon submit a complaint to the Public Prosecution against Zayyat.
On Thursday, presidential spokesperson Khaled Ali disputed Zayyat's claim in an interview with Egypt's state-run Al-Gomhurriya newspaper, saying the presidential office had never received any report from Salman. He added that news about the Egyptian presidential administration should require authentication, especially if it concerns national security.
Edited translation from Al-Masry Al-Youm