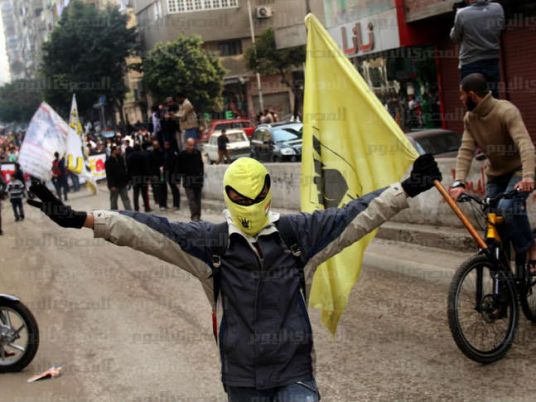 Security agencies dispersed limited demonstrations organized by supporters of the Muslim Brotherhood on Friday in Cairo, Giza and Alexandria.
In Cairo, dozens of Brotherhood supporters marched after the Friday prayers from the Hamza bin Abdel Muttalib mosque towards the Ain Shams railway crossing and from the Maghfera mosque in Maadi, flashing the Rabaa sign and chanting slogans against the army and the police, but security forces managed to disperse them.
In Giza, dozens others tried to block the Haram, Arab League and Sudan streets but were also dispersed with tear gas canisters.
In Alexandria, dozens others marched in Raml Station before the prayers but the police dispersed them and arrested five, who were in possession of fireworks.
Edited translation from Al-Masry Al-Youm