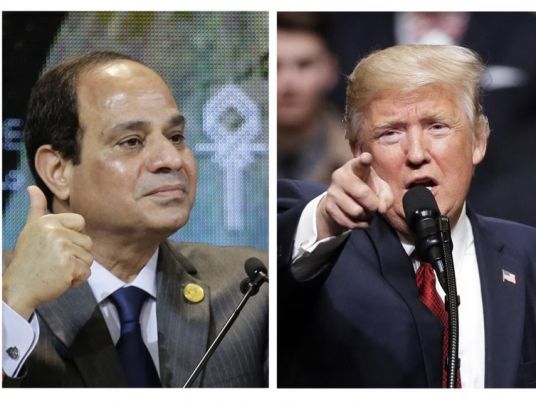 President Abdel Fattah al-Sisi stressed strong Egyptian-American relations, and Egypt's keenness to further strengthen bilateral relations under the new American administration.
During the meeting with US Secretary of Defense James Matiss, attended by Egypt's Defense Minister Sidqi Sobhi, US Deputy National Security Advisor for for Strategic Affairs Dina Powell, and US Ambassador to Cairo Stephen Beecroft, Sisi expressed his aspirations to continue negotiations over strengthening military cooperation between the two countries.
Sisi called for intensifying international efforts to dry out the sources of terrorism and to send a decisive message to the countries that support terrorism and finance terrorist organizations.
The US denfense minister, who is on his first visit to Cairo since taking office, discussed with Sisi a number of topics, including regional and international challenges, especially combating terrorism, presidency spokesperson Alaa Youssef said.
Matisse stressed the strong military cooperation between the two countries and the special relations between the Egyptian and American defense ministries. He praised Egypt's efforts in the field of combating terrorism and its positions on supporting stability in the region and resolving its crises.
Sobhi met with Matisse and the accompanying delegation to discuss the latest developments on the regional and international arenas and their impact on security and stability in the Middle East, as well as bilateral military cooperation between the two countries.
Edited translation from Al-Masry Al-Youm