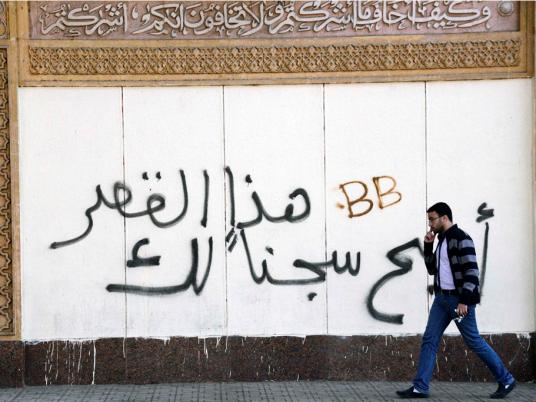 Anti-Morsy protesters have set up 18 makeshift tents in front of the Ettehadiya Presidential Palace as part of a sit-in in advance of protests on 30 June calling for early presidential elections.
Hundreds of protesters had climbed on Friday the concrete blocks placed in front of the palace on Merghany Street, chanting slogans, demanding the removal of President Mohamed Morsy, and urging for early presidential elections to be held.
The protesters built a stage near gate four of the palace, in front of the Heliopolis sports club, and hanged banners to express their opposition to the Muslim Brotherhood.
Traffic in the streets leading to the palace, including major thoroughfare Merghany St., was at a normal level on Saturday morning, as protesters stayed in their tents. Five Central Security vehicles and a fire truck were parked in front of gate five of the palace.
Edited translation from MENA