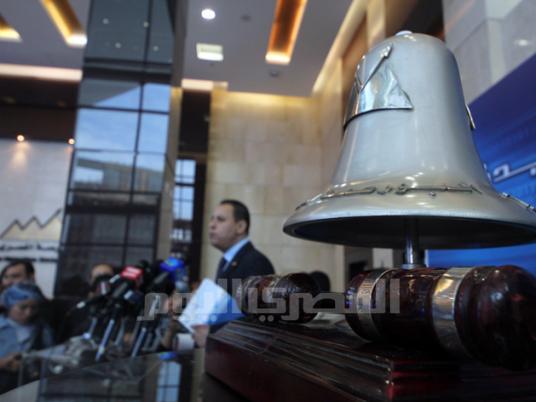 Stock indices ended Wednesday's trading session with a rise amid optimism for the new year.
Traders said the market in 2014 will see more rises as indicated in the last two sessions, adding that the market will defy acts of violence and terrorism.
The main EGX30 index went up by 1.4 percent to close at 6870.07 points, the small and medium stocks EGX70 index rose by 0.8 percent to 547 points, and the broader EGX100 index rose by 0.88 percent to 930.43 points.
Total trading hit LE489.6 million in 21,300 transactions, and the market capital earned LE3.4 billion to close at LE430.8 billion.
Mohamed Fathy, a financial analyst, said the telecommunications market saw the highest rises as the fourth mobile phone license is approaching
Mohamed Shaarawy, a capital market expert, said investors are building new financial centers in the segments that promise investment opportunities next year. "The stock exchange announced new mechanisms in the first quarter of 2014 which indicates that the stock market will be the best investment channel next year," he said.
Edited translation from Al-Masry Al-Youm