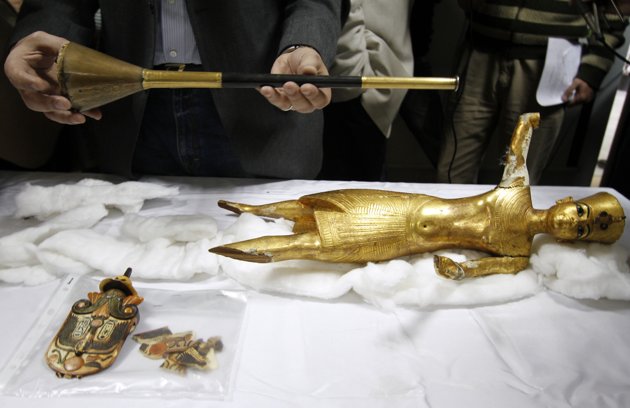 Security services seized on Thursday stolen artifacts in Cairo, Giza and Sharqiya.


Four people are suspected of attempting to sell artifacts stolen from the Egyptian Museum out of an apartment in Maadi. Two suspects were arrested for possessing a stone bust and 28 golden pieces, which are not believed to be authentic artifacts. One of them reportedly admitted to planning to sell the objects.


A third suspect was also arrested for possession of stolen artifacts, which he said he had acquired from a fourth person, who allegedly stole them from the museum.


In Giza, investigations indicated that suspects hid artifacts found by archaeological missions operating in the Berket Khaled area in Badrashein and planned to sell them. 


Police said they arrested a person with a criminal record in Sharqiya who possessed five medium-sized statues and a base for another, but its authenticity is also doubted. 


Edited translation from Al-masry Al-Youm