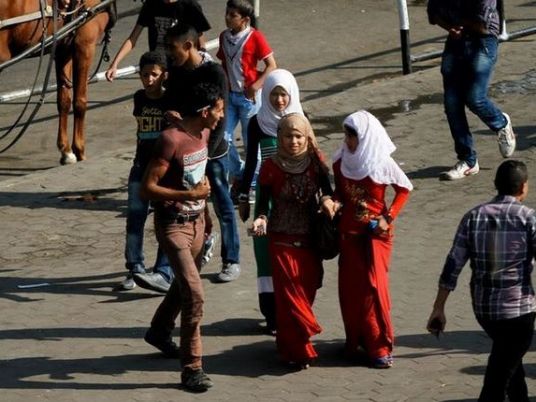 Eighty percent of Egyptian women have been victims of verbal sexual harassment, according to a recent study by the American University in Cairo that coincided with the UN's celebration of its International Day for the Elimination of Violence Against Women on Tuesday.
The study by the university's Social Research Center said the majority of the harassment victims did not report the incidents believing they were not worth it.
The study was made on random samples from three Cairo districts, with its authors meeting with married and unmarried males and females at more than 3,000 houses at the urban suburbs of Haggana, Manshiyat Nasser and Imbaba.
Male and female respondents attributed the phenomenon to a range of causes ranging from unemployment, religious ignorance, women's dress codes and walking style.
Mireille Aziz, a researcher at the center, said males and females had equally agreed that enhanced religious education and security presence as well as more modest dressing were the best ways to reduce harassment.
The center said it had invited residents of those areas to attend training sessions coordinated by the United Nations that seek to raise their awareness.
UN data has revealed that one in three women around the world has been a victim of physical and sexual assault.
Edited translation from Al-Masry Al-Youm