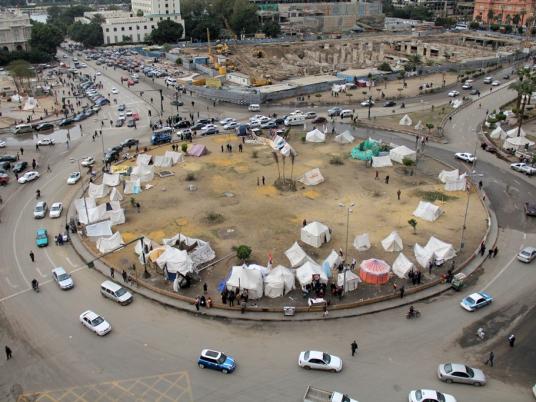 Protesters in Tahrir Square opened the roads to traffic on Thursday for the first time in over 55 days.
The move came following negotiations between the Interior Ministry and popular committees.
Protesters removed the iron barriers and wires that had been placed at the entrances and exits of the square by the Egyptian Museum, the Arab League and Omar Makram, Mohamed Mahmoud, Falaky and Talaat Harb streets. Barriers were not removed at the entrances to Qasr al-Ainy, Sheikh Rihan or Simon Bolivar streets.
A number of street vendors returned to the square after temporarily vacating the area due to bad weather.
Edited translation from Al-Masry Al-Youm