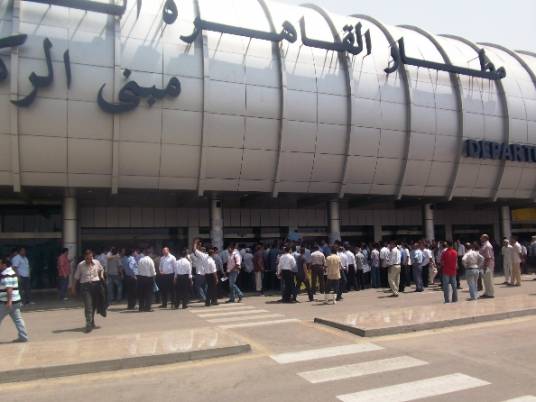 Diplomats and their families are leaving Cairo as the grace period the army gave to political powers to resolve the current impasse draws to a close, state-run news agency MENA reports.
Flights to and from Cairo have also decreased.
Diplomatic staff left the country on civilian flights or private jets dispatched by their home countries, while security intensified in departure and arrival halls.
Over 200 American families from the embassy's staff left Cairo on more than 15 flights.
Among them, the husband of the US ambassador, the wife of the Turkish ambassador and his two sons, and 22 of the embassy's staff who headed to Istanbul.
In addition, 113 Omanis, some of whom work at the Omani embassy, left on a military jet for Muscat. Another 110 Qatari diplomats and embassy staff left on a private jet dispatched by the Qatari government.
Edited translation from MENA