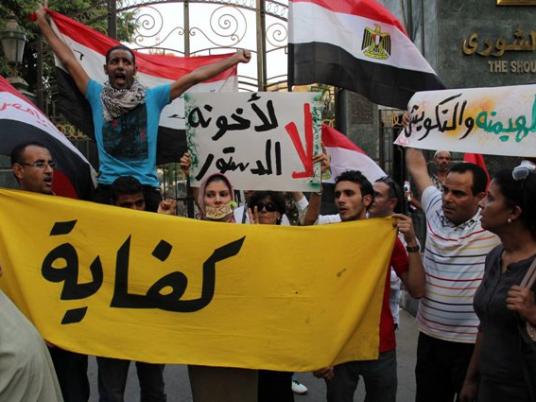 An administrative court on Tuesday postponed three cases calling for the dissolution of the current Constituent Assembly to 9 October, state TV reported.
Lawyers have filed 43 suits before the administrative court arguing that constitution-writing body does not represent all sectors of Egyptian society and should thus be dissolved.
The current assembly was formed in June, two months after the same court ordered the dissolution of the previous incarnation, which was widely criticized for being dominated by Islamist MPs.
On Monday, Hossam al-Gheriany, the head of the assembly, said that the Constituent Assembly would complete a draft of the new constitution by early or mid-November, state-run news agency MENA reported.
He added that if a court dissolves it before then, President Mohamed Morsy, according to the Constitutional Declaration, can assign new members to the assembly or can choose to keep the current formation.