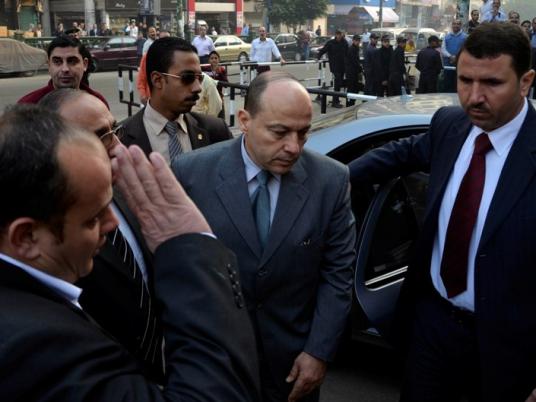 Prosecutor General Talaat Abdallah has said that the most crucial problem he has faced since assuming his position is prosecutors suspending their work and requesting to be transferred to the judiciary.
Judicial sources told Al-Masry Al-Youm Monday that Abdallah started mandating judges with the duties of prosecutors.
He said he is trying to substitute absent prosecutors from the Judicial Inspection Department.
In remarks to reporters on Monday, Abdallah warned of demonstrations, whether against him or in his support, turning violent.
He said he resumed work on Monday, investigating the assault on Ahmed al-Zend, the head of the Judges Club.
Prosecutors, along with judges, started striking in November against the new constitutional declaration which they said restricted the judicial authority.
President Mohamed Morsy earlier this month canceled the declaration, which he issued in November, replacing it with a weaker decree.
Edited translation from MENA