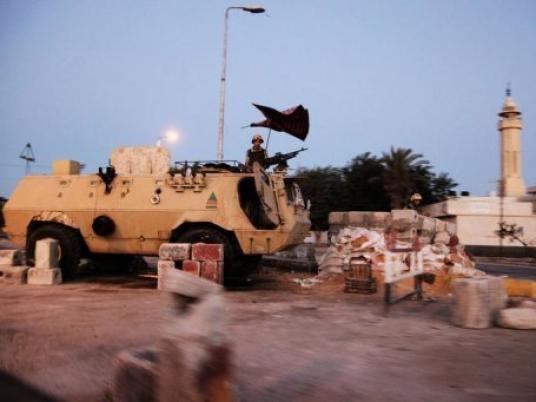 A truck loaded with natural gas was attacked on Monday by unknown armed men in the city of Sheikh Zuwaid in northern Sinai.
The attackers chased the truck in a car with no license plates, threw three Molotov cocktails at it, causing a leak of butane gas, then fired into the air and fled, eyewitnesses told state-run news agency MENA.
Residents gathered in the street after hearing shots being fired. The attackers then escaped, leaving the truck unharmed.
The nearby police station dispatched an armored vehicle to guard the truck until its return to the city of Arish.
Sinai has experienced a security void since the January 2011 revolution. Unidentified masked gunmen have attacked the Egyptian pipeline which provides gas to Israel approximately 15 times since the outbreak of the revolution.
Early Monday, a Central Security camp in Rafah, in northeastern Sinai, was attacked by unidentified gunmen. No injuries were reported.
A security source said that the attack was carried out by a group of people who started shooting at the camp from an SUV. Security forces started shooting back, forcing the assailants to flee.
Edited translation from MENA