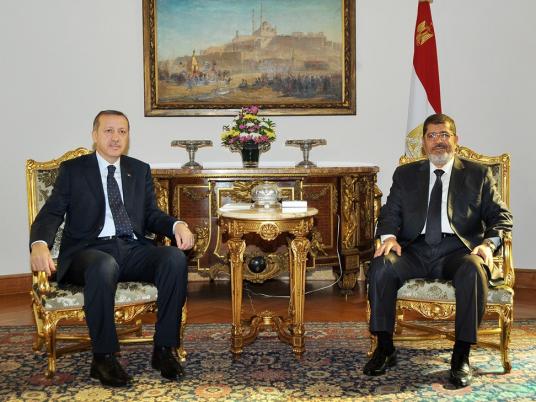 Turkish Prime Minister Recep Tayyip Erdogan's visit to the Gaza Strip, which was scheduled for August and which would have seen him pass through Egypt, has been cancelled due to his support for toppled President Mohamed Morsy, according to a Turkish newspaper.
The newspaper said Tuesday: "The Egyptian administration informed Ankara that Erdogan cannot pass through Egypt on his visit to Gaza as the Turkish prime minister is not welcome by the Egyptian people due to his pro-Morsy statements and because the Turkish cabinet has not recognized the new Egyptian government."
A senior official source from Egypt's Foreign Ministry denied these claims and told Egypt Independent that "this has not happened."
"Talks about Erdogan's visit have been ongoing for a long time, but there has been no official request concerning his visit on Istanbul's part," he said. "In fact, Palestinian President Mahmoud Abbas has told Erdogan not to hasten to make his visit, so as 'not to deepen the Palestinian divide'."
On the other hand, Turkish Foreign Minister Ahmet Davutoglu told his US counterpart John Kerry during a telephone call a few days ago that Erdogan's visit to the Gaza Strip will contribute positively to the process of national reconciliation between Fatah and Hamas in Palestine within the framework of the Israeli-Palestinian peace talks.