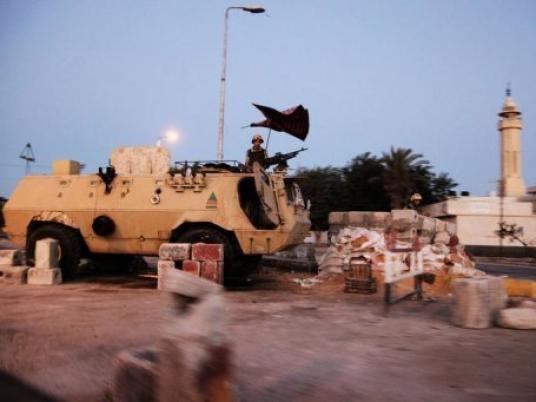 The UK Foreign Office said Sunday that its "overall advice for travel to Egypt has not changed this weekend," and "a high threat from terrorism."
it only recommends against all travel to North Sinai and all but essential travel to parts of South Sinai, citing
"We do not advise against travel to Egypt. Changes made over the weekend concerned the threat of terrorism," the foreign office wrote on its Facebook page.
More than a million UK citizens visit Egypt annually, according to Egypt's Tourism Ministry. The majority go to Red Sea resorts like Sharm el-Sheikh and Hurghada.
Three policemen were killed in North Sinai on Saturday in the largest attack against security forces since August, when gunmen killed 16 army soldiers in an attack on a border outpost.
The military launched a wide-ranging campaign after that attack to flush out militants, but drive-by shootings such as the one on Saturday have continued.