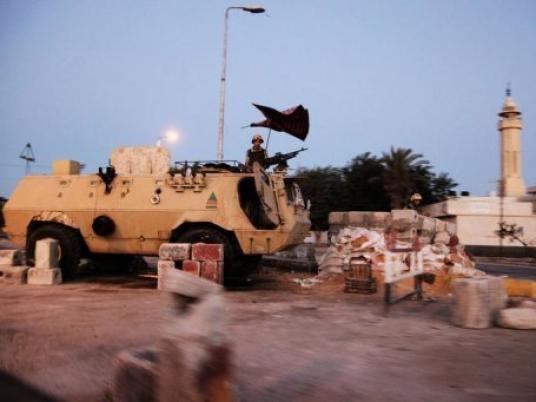 An official security source said the recruit who was found dead at his Central Sinai base on Thursday evening had committed suicide by shooting himself in the head.
The victim, Ahmed Abdel al-Mohamed, 21, was from Sohag Governorate, said a security source.
Mohamed's body was transferred to Nakhl Hospital and would be transported to his family in Sohag by a military plane for the funeral, a source told Al-Masry Al-Youm on Friday.
The source claimed the recruit had been suffering from emotional problems, and that his colleagues reported he had been depressed prior to the shooting.
Conflicting reports had circulated about the incident. Some sources had alleged Mohamed was accidentally shot by a fellow recruit, while other reports suggest the victim was killed by rebel gunmen in the area.
At least 16 Egyptian security forces were killed on 5 August when unknown armed men stormed a checkpoint along the Egyptian-Israeli border near Rafah. Egyptian and Israeli officials said the assailants likely belong to extremist Islamist groups in Sinai.
Edited translation from DPA