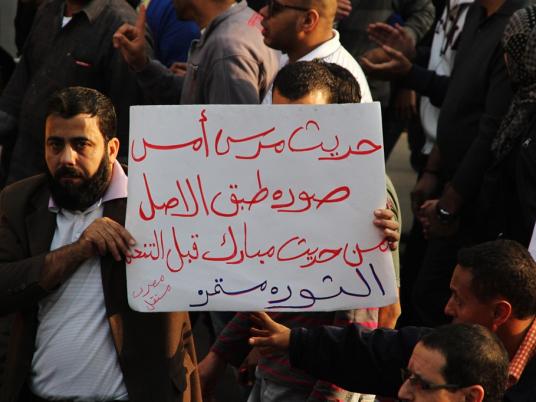 Security forces managed in the early hours on Saturday to release Sheikh Ahmad al-Mahalawy from Al-Qaed Ibrahim Mosque in Alexandria after he was trapped there for 15 hours by anti-President Mohamed Morsy protesters.
Clashes broke out between supporters and opponents of the draft constitution after Mahalawy called for voting "yes" during the Friday sermon.
Security personnel removed Mahalawy and 100 other people from the mosque through the back gate.
The Endowments Ministry expressed disappointment over the incidents and the besiege of Mahalawy, a prominent sheikh who is accused of using the mosque to support Morsy and ridicule his opponents.
Mohamed al-Sharqawy, head of the Health Affairs Department in Alexandria, said 23 people were injured during the clashes. The wounds included bruises, abrasions, cuts and asphyxia due to inhalation of teargas.
All of the injured were transferred to hospitals and subsequently released, aside from two who are still receiving treatment at Ras al-Teen hospital.
Edited translation from MENA