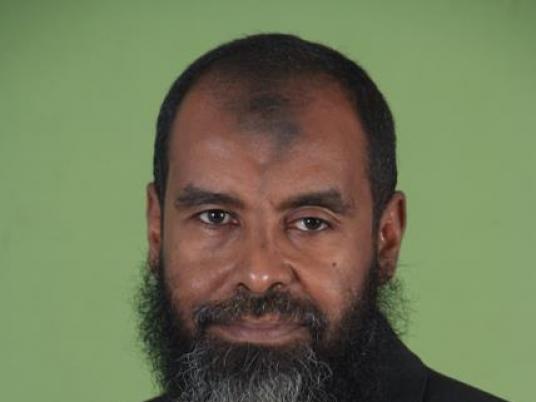 Washington is investigating how a member of a radical Egyptian Islamist group listed as a terrorist organizationin the US met with senior officials during a visit to the United States this week.
Former elected Egyptian lawmaker Hani Nour Eddin, a member of the Jama'a al-Islamiyya, was among the delegation who traveled to the US.
"We are looking into the circumstances of this particular case," State Department spokesperson Victoria Nuland told reporters.
"Anybody issued a visa goes through a full set of screenings. Those screenings, however, do depend on the integrity of the information that's available to us at the time we make the screen."
The group was blamed for a spate of violence in Egypt in the 1990s. It claimed responsibility for a devastating attack in Egypt's southern city of Luxor in 1997 that killed 62 people, most of them tourists.
Long designated a terrorist organization, its spiritual head is Sheikh Omar Abdel Rahman, jailed for life over the 1993 New York World Trade Center bombing.
The jailed leadership of the group renounced violence in 2003.
Members of any blacklisted terror group are barred from entry to the United States and liable to deportation if caught.
The Daily Beast said that Eddin held meetings at both the White House and the State Department as part of a delegation of Egyptian lawmakers, and confirmed in an interview that he was a member of Jama'a – which the United States blacklisted as a terror organization in 1997.
Nuland confirmed Eddin was with the delegation when it met at the State Department with officials, including Deputy Secretary of State William Burns.
"They were meetings with the entire delegation talking about transference of civilian rule, the protection of human rights in a democracy, all these kinds of things," Nuland added.
The Daily Beast said that he "was arrested in 1993 on terrorism charges after members of Jama'a al-Islamiya got into a shoot out with Egyptian security officials at a mosque. He has proclaimed his innocence in the shooting and says he was arrested because of his political activism against Mubarak."
Eddin told the Daily Beast he was not a terrorist, but instead was a legitimate member of parliament who had been jailed on political charges under the government of former Egyptian President Hosni Mubarak.
"I was personally not involved in any violent action or terrorism against the United States or any other country," he said.
"The years I spent in prison were under the regime of Mubarak, these were political charges and there was no judicial basis for them."