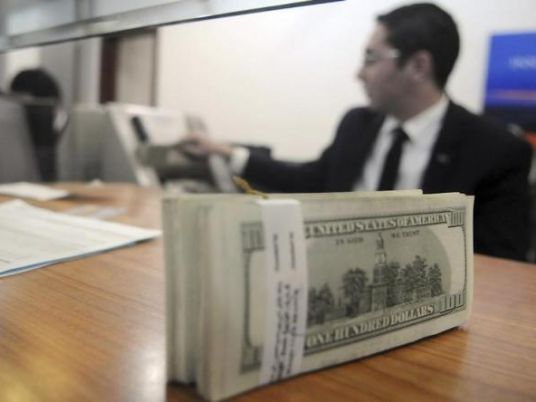 The US Dollar exchange rate against the Egyptian Pound slightly rose on Sunday within the banking sector to settle above LE18.
"Currency rates have gone up and down since the Central Bank of Egypt (CBE) floated the Egyptian Pound in November 2016," said bankers, explaining that the central bank lifted its control on currency prices to be valued according to demand and supply mechanisms in the official market.
According to updated prices, the US Dollar exchange rate increased to LE17.92 for purchase and LE18.02 for sale at the Commercial International Bank (CIB), from LE17.90 and LE18, respectively.
The rate climbed up to LE17.91 for purchase and LE18 for sale at al-Baraka Bank, after it recorded LE17.89 and LE17.98, respectively, last Thursday.
The exchange rate increased by 4 pilasters at Bank of Alexandria to record LE17.89 for purchase and LE17.99 for sale.
The rates at Arab African International Bank (AAIB) are LE17.84 for purchase and LE17.94 for sale.
The rates at the National Bank of Egypt (NBE) are LE17.82 for purchase and LE17.92 for sale.
And at both Bank Misr and the National Bank of Greece (NBG), the rates are LE17.84 for bpurchase and LE17.94 for sale.
Edited translation from Al-Masry Al-Youm