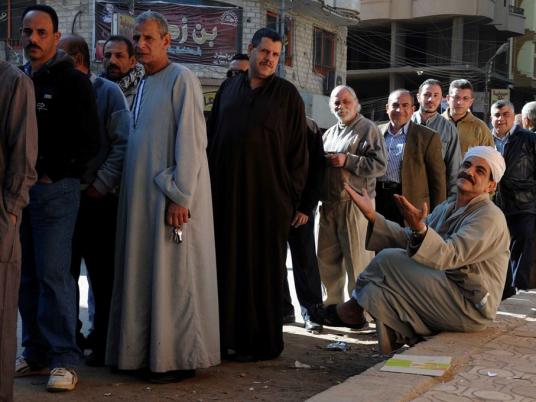 The military court in Ismailia on Monday sentenced a civilian to one year of hard labor in prison on charges of assaulting an army officer during the constitution referendum.
Adel Mossad, 29, was attempting to cast a ballot on behalf of his father at Naggarin School in Damietta on Saturday in violation of the election law, according to the petition referring him to trial. When the judge supervising the polling station told Mossad he could not do so, the two men quarreled and an army officer was summoned to stop the dispute. Mossad then allegedly assaulted the officer and tore his uniform.
Days before the first round of the referendum began on 15 December, President Mohamed Morsy granted arrest powers to the military to assist police forces in maintaining order during the vote. Though the powers were scheduled to expire with the end of polls, the decision drew much criticism from politicians and activists who feared the revival of military trials for civilians. Armed Forces officials said at the time that citizens would only be tried in military court if their crimes involved military personnel.
Edited translation from Al-Masry Al-Youm