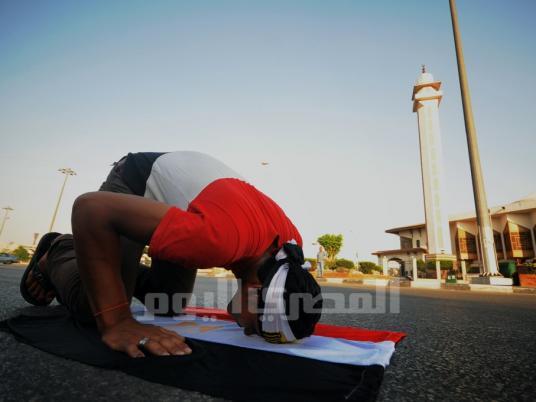 The Doctors' Syndicate announced Friday that 10,000 doctors have registered to attend the emergency general assembly, held under the title "The Day of Dignity", to discuss recent incidents of police officers allegedly assaulting doctors.
The general assembly also decided Friday to refer Health Minister Ahmed Emad El-din to a disciplinary board over not defending doctors against repeated assaults by policemen. The assembly also unanimously demanded the dismissal of the minister from his position.
A special committee of MPs, headed by Undersecretary of the House of Representatives Suleiman Wahdan, held a meeting on Tuesday with the head of the Doctors' Syndicate, the head of Cairo Doctors' Syndicate and a representative for the Interior Ministry to discuss the assault of police officers on doctors at Matariya hospital, which prompted the hospital staff to stage a strike.
A low-ranking police officer wounded in his face headed to the Matariya Teaching Hospital by the end of January and asked the doctor examining him to include fake injuries in the medical report, which he refused, Ahram Online quoted sources in the hospital as saying.
The police officer called some of his colleagues to the hospital and assaulted the staff before taking two doctors to a police station where they were also reportedly assaulted. They were later released, according to the source.
Undersecretary of the Doctors' Syndicate Mona Mina said in an earlier statement that the hospital staff would not end their strike until the Doctors' Syndicate's general assembly on February 12 to decide on escalatory measures regarding the incident.
A low-ranking police officer in Beheira also assauled a nurse at Koam Hamada Hospital at 4 a.m. on February 4.
The low-ranking police officer slapped the nurse, after which she suffered from a nervous breakdown and entered the intensive care unit, according to the communication received by Major General Mohamed Emad Eddin Samy, head of Beheira Security Directorate.
Police chiefs headed to the hospital in an attempt to contain the crisis after the nurse's colleagues showed solidarity with her.
Edited translation from Al-Masry Al-Youm