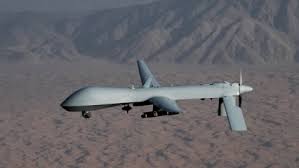 Eleven Saudi princes were arrested on Saturday for staging a protest in the Saudi capital of Riyadh against the recent austerity measures being carried out in the kingdom, official Saudi press agency SPA reported.
The announcement released by SPA came during the late hours on Saturday and said that the 11 princes were detained after gathering at al-Hakem palace to stage a protest against the Saudi government decision that imposed austerity measures on the perks dedicated for members of the Saudi royal family.
"The recent austerity measures are forcing the country's royalty to pay their utility bills" SPA said.
Following the arrest of the Saudi princes, they were sent to a notorious maximum-security prison of Al-Haear located south of Riyadh.
Dozens of other high-profile royal figures who were detained in 2017 during an anti-corruption drive have been detained inside a luxury hotel.
The princes are expected to go on trial, according to media statements released by SPA.
In 2017, Saudi Arabia arrested dozens of Saudi princes, former government ministers and businessmen such as Prince Waleed bin Talal and businessman Saleh Kamel, as part of a sweeping anti-corruption probe.
The Saudi anti-corruption committee, formed by Crown Prince Mohammed bin Salman, took further measures against the detained princes and ministers, including travel-bans and bank accounts freezes.