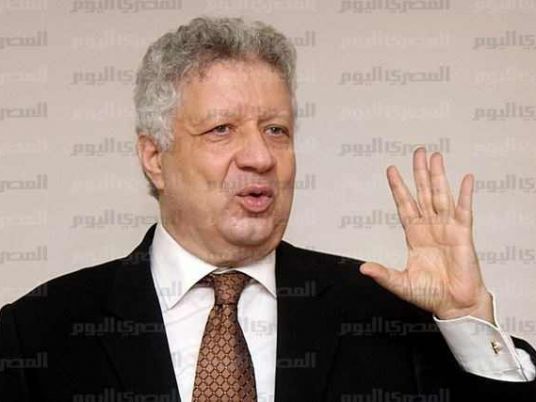 Egypt's Court of Cassation on Sunday upheld an earlier ruling for Giza Criminal Court sentencing 11 members of Ultras White Knights to one year in prison for conspiring to kill MP Mortada Mansour, said the head of Zamalek Sports Club.
Giza Criminal Court in February 2016 sentenced 15 members of the Ultras White Knights football fan club to one year in prison for trying to storm the Zamalek Sports Club's headquarters and conspiring to kill Mansour.
Eleven of the defendants were given jail sentences for plotting to kill Mansour, while four were jailed for trying to storm the club's headquarters.
Today's ruling came as the 11 defendants appealed the court verdict of last year.
The Ultras White Knights is a group or ardent football fans supporting the Zamalek football club. They have been involved in various controversial events in recent years.
The prosecutors accused the defendants of using violence and conducting surveillance on Mansour with a view to killing him using weapons they had prepared.
Members of the Ultras White Knights gathered outside Zamalek Sports Club in August 2015 in an apparent attempt to storm it, after Mansour made a statement saying he would not allow them to watch a football training session of the Zamalek team.
Edited translation from Al-Masry Al-Youm