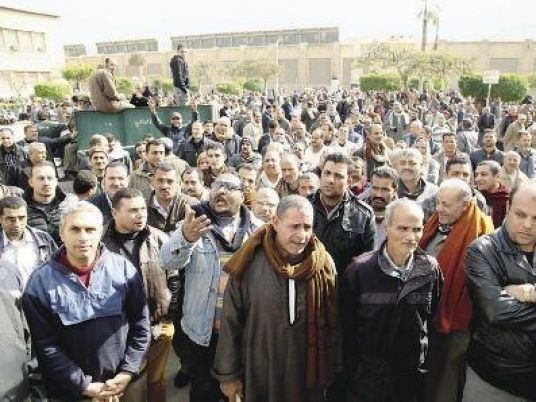 Chairman of the Holding Company for Spinning and Weaving, Ahmed Mustafa, said that the leaders of the Mahalla Spinning Company, leading a strike of the company's workers, belongs to the Muslim Brotherhood, and is in collaboration with the members of the group abroad.
Mustafa said in statement to Al-Masry Al-Youm, that the company is currently led by a large number of workers, sector heads and directors belonging to the terrorist group, in agreement with the April 6 Movement and the Revolutionary Socialists
Mustafa added that the company's security staff is small and does not exceed 25 employees, and therefore cannot cope with the organized movements of the striking workers.  He added the security of the Interior Ministry only surrounded the company from the outside and cannot enter the headquarters of the company.
The chairman claimed that the spinning factories saw attempts of some to return to work, but failed because of  members of the Muslim Brotherhood.
Mustafa stressed that salaries will not be paid for this month because of lack of funds in the company, evident in the losses incurred by the company due to the strike.
The strike stopped production August 6, he said, so workers will be denied production incentives this month, and deducted from the salaries of strike leaders.
The chairman said that there would be no talk about periodic bonuses or incentives as long as the strike continues, stating that the crowd must be dissolved before any negotiation.
Thousands of workers began their sit-in 14 days ago in Mahalla. The workers demanded the disbursement of the special bonus, equal to ten percent of the basic salary, approved by President Abdel Fattah al-Sisi and the parliament, their delayed bonuses over the past six months and the alloted food allowance before they would end their strike.