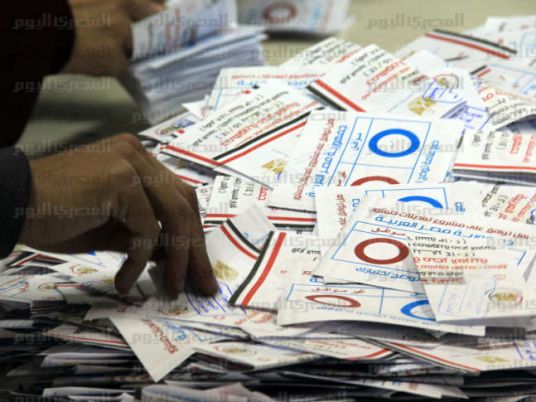 North Cairo and South Giza courts ordered the detention of 16 Brotherhood defendants for 24 hours pending the National Security Agnecy's investigations into charges of attempting to disrupt the referendum process on Wednesday in 6 October City, Nahya, Doqqi and Agouza.
The defendants include a univesity professor who has been accused of cooperating with the news agency Al-Jazeera by taking footage of voters at an electoral committee in Agouza without obtaining a prior permit.
The 16 detainees were also accused of assaulting the personal freedom of citizens, joining a terrorist group with the intention of disrupting state institutions, killing a student and resisting authorities.
A students was killed during clashes between security forces and pro-Muslim Brotherhood protesters on Wednesday in the Abouel Nomros district. According to investigations, the student was shot in his chest leading to his death. The student's family accused protesters of killing him while passing by the scene of clashes on his way back from work.
Investigators reported that security forces arrested a man who belonged to the Brotherhood in Giza for throwing a Molotov cocktail on an electoral committee. They added that they also found a bag of Molotov cocktails in his possession.
A university professor was also arrested on Wednesday for taking footage of an electoral committee in Agouza and broadcasting it on Al-Jazeera without a permit.
Eight supporters of toppled President Mohamed Morsy were arrested while breaking up a march in Nahya Village in Giza, during which a student was killed. Four others were arrested in Dokki for firing birdshot in the air to intimidate voters during the referendum, according to investigations.
Investigators added that two students in the Faculty of Engineering were arrested while tearing posters backing the constitution in Sheikh Zayed, 6 October City.
Tensions were high during the days of 14 and 15 January as the referendum is the most pivotal step in the democratic transition following the military-supported ouster of Egypt's first democratically-elected President Mohamed Morsy as it gives legitimacy to what many critics of the 30 June uprising call a "coup."
In the face of multiple threats from pro-Morsy groups to spoil the event, the interim government was especially protective of the process during these two days.
Edited translation from Al-Masry Al-Youm