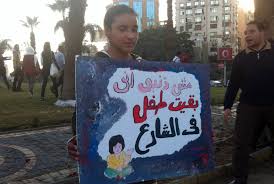 Minister of Social Solidarity Ghada Wali stated on Sunday that 16,500 children live on Egyptian streets, 80 percent of whom reside in 10 of the country's 27 governorates. The government is working on developing care homes for these children to provide them with education and psychological rehabilitation.
During the Global Day for the District 95 Egypt-Jordan Inner Wheel event, Wali added that the Inner Wheel Club's program kicked off in 2017, joining 21 foundations for street children. It developed six foundations, notably, Al-Horriya (Freedom) Foundation in the Ain Shams area, Dar Al-Defaa Al-Egtami (Social Defense House) Foundation in Alexandria, and Dar Al-Tarbyaa (Education House) in Sharkeya.
The program received LE50 million in funds from the Ministry of Social Solidarity, in addition to LE114 million from the Tahyaa Misr (Long Live Egypt) Fund.
Wali clarified that the program takes care of 1645 cases including children who lost their families. The program rehabilitates the children, looks for their families and returns them back  if they are able to. The program further takes care of children who do not know their families, have no families, or refuse to live with them.
Wali revealed that the ministry established a big foundation in Alexandria as the city contains a large number of children living on the street. She said that 17 teams, each containing a specialist and a nurse, travel around in equipped buses to save street children.
Edited translation from Al-Masry Al-Youm