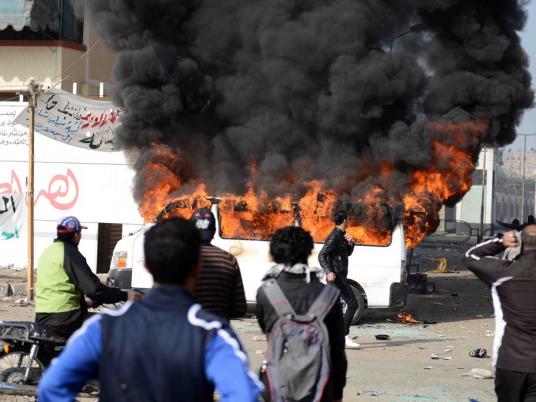 An Egyptian court has sentenced 20 people to life in prison for storming a prison in the Suez Canal city of Port Said in January 2013.
In his Saturday ruling, Judge Mohammed Saeed Cherbany of Port Said Criminal Court said the defendants had been "backing evil people in the execution of the crime." Thirty other defendants were sentenced to prison terms of 10 or five years. The verdicts will be appealed.
The case stems from a riot that ensued after a court issued death sentences to people allegedly involved in Egypt's worst ever soccer violence at a match in 2012. The soccer violence killed 72 people.
The verdict the following year sparked riots, and police opened fire into the crowds. Some 42 people were killed and over 79 others wounded.