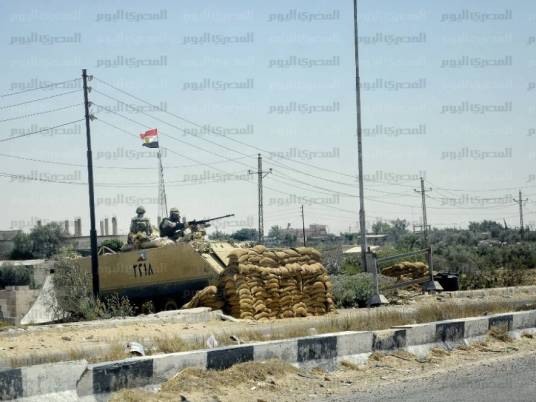 The number of victims killed in Sinai during attacks by gunmen since the ouster of President Mohamed Morsy has reached 21, a Health Ministry deputy has said.
Seven civilians and 14 armed forces and police personnel have been killed, according to the website Aswat Masriya .
The number of injured since Morsy's ouster has reached 112, including 81 police and armed forces personnel.
Gunmen in Sinai have intensified their attacks against military and police targets in North Sinai since Morsy's toppling.