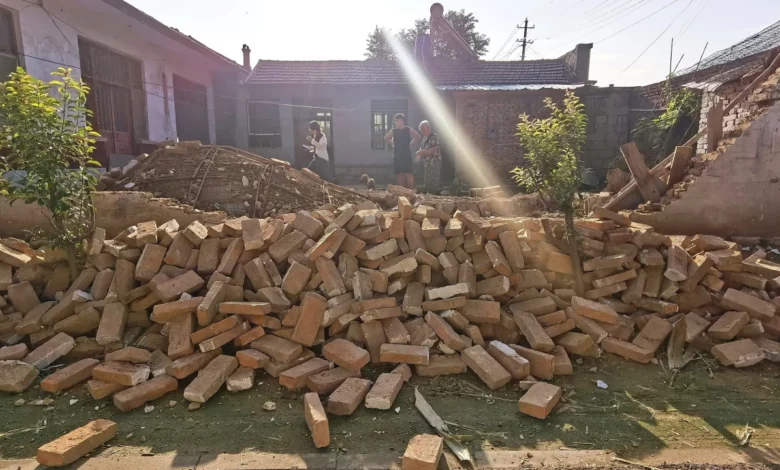 CNN
 —  A magnitude 5.5 earthquake hit Pingyuan county in eastern China's Shandong province early on Sunday morning, injuring 21 people.
The earthquake struck at 2:33 a.m. local time with a 10km depth at the epicenter, according to China Earthquake Networks Center – a subsidiary of China Earthquake Administration.
As of Sunday morning, 21 people from the cities of Dezhou and Liaocheng had been reported as injured, officials said.
State broadcaster CCTV reported that 126 houses had collapsed as a result of the earthquake.
Emergency rescue teams have been dispatched.
The Chinese capital Beijing, over 300km from the epicenter, felt tremors overnight, according to the Beijing Municipal Earthquake Bureau.
Beijing Railway announced the cancellation of over 60 trains on Sunday.