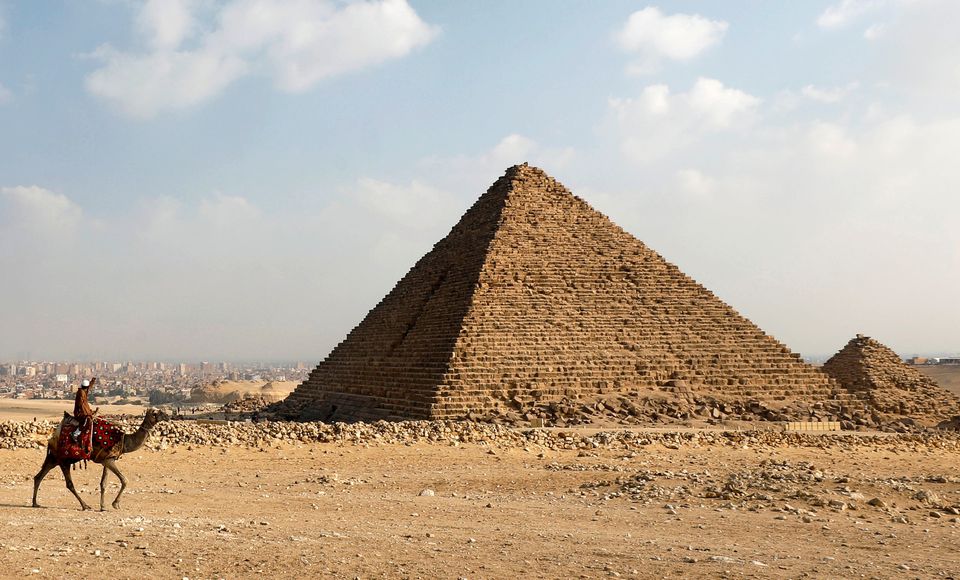 Minister of Tourism and Antiquities Khaled al-Anany on Wednesday evening discussed with the ambassador of the EU in Cairo Christian Berger about an initiative undertaken by ambassadors of EU countries to promote tourism and archeological destinations in Egypt, in cooperation with the Egyptian Foreign Ministry.
As part of the initiative, 22 ambassadors from the European Union visited Egyptian tourists and shared clips on Facebook, Instagram, Twitter and YouTube and the embassies' official pages.
The meeting discussed ways to enhance cooperation and return tourism flow from EU countries to Egypt, especially after the application of the European health passport.
The meeting also highlighted precautionary measures applied by Egypt against coronavirus to preserve the safety of tourists and workers in the tourism sector, alongside efforts made to vaccinate workers in Cairo and other governorates once all tourism sector workers in the governorates of South Sinai and the Red Sea have been vaccinated.
The Minister of Tourism and Antiquities previously announced that 525,000 tourists from 20 countries visited Egypt during the month of April.
During an interview with Ahmed Moussa's on his show "Ala Massoulity" (On My Responsibility), Anany added that 300,000 tourists arrived in Egypt last year despite the coronavirus pandemic.
The tourist occupancy rate in Sharm el-Sheikh is currently at 40 percent and will likely see an increase in Arab tourists room, he said.
The minister stressed that Egypt is ready to receive tourists from all over the world, pointing out that there are currently tourists from countries like Ukraine, Kazakhstan, and Belarus. He also pointed out Egypt's infrastructure projects and the role they will have in changing tourism.
He called Egypt's beaches among the best tourist destinations in the world, referencing a study that found the Red Sea beaches to be most resistant to climate change.