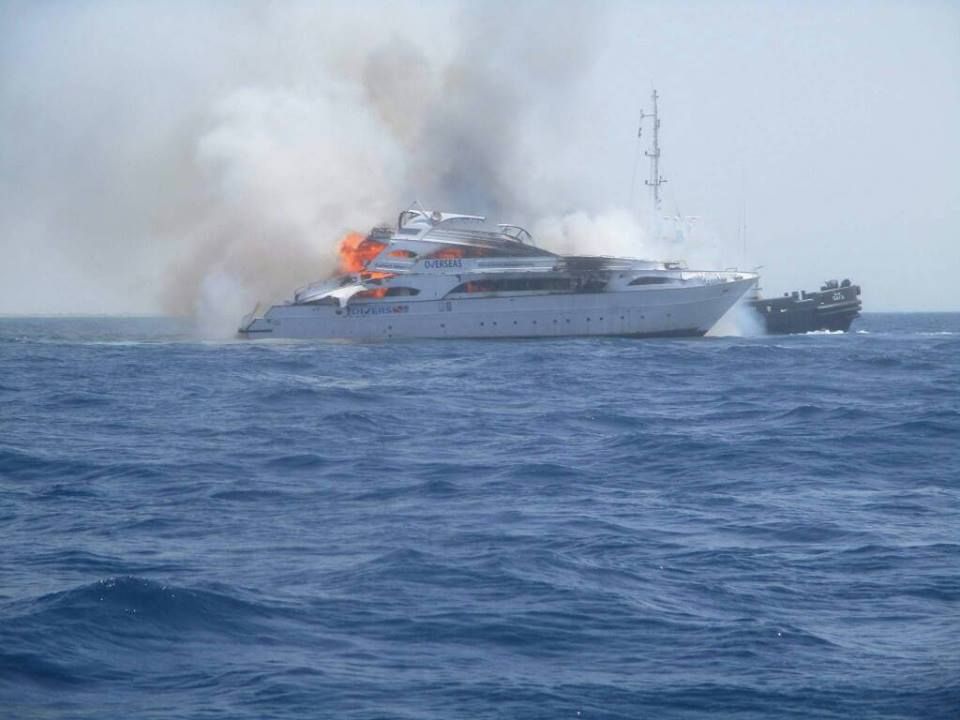 Egypt's naval forces rescued 23 tourists from a blaze that erupted on a boat in Hurghada on Saturday, according to a statement from the Armed Forces' official spokesperson.
The boat's engine malfunctioned and caught on fire. The crew sent out an SOS signal which was received by a naval base in the Red Sea. Naval forces were immediately instructed to send a team to rescue everyone on board and subdue the blaze.
"The naval forces assigned to rescue the boat crew and passengers managed to evacuate 23 tourists of different nationalities from the boat and the eight-person crew. They then received intensive medical care," the statement read.